Auto Accidents
Jacksonville Auto Accident Lawyer
Car Accidents | Car Crashes
Serving Duval, Baker, Clay, Nassau, and St. Johns Counties in North Florida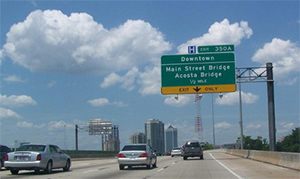 Have you been in an auto accident in Jacksonville or Duval County? Car crashes can be an annoyance, or can be potentially devastating. Whether or not you know if you or your passenger(s) have been seriously hurt, you should seek medical care as soon as possible after an auto accident.
According to a report distributed by the Florida Department of Safety and Motor Vehicles, there were nearly a quarter million accidents throughout the state in 2011. The good news is that these statistics represent a reduction of around 3% from the previous year. But it is clear that accidents are a continuing problem on Florida roadways.
Approximately 16,300 people were involved in accidents in North Florida in 2011. If you are involved in an auto accident in the Jacksonville area or Duval County, the Law Offices of Paul J. Healy are here to help.
Contact Us for a FREE Consultation
Paul J. Healy, Attorney at Law
1830 Atlantic Boulevard
Jacksonville, FL 32207
Phone: 904-391-0029
Fax: 904-399-4540
contactus@paulhealylaw.com
Monday-Friday, 9a-5p ET
Closed Major & Court Holidays
---
Connect with us online