Motor Vehicle Accidents
Jacksonville Accident Lawyer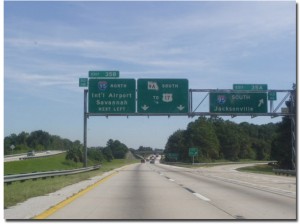 A motor vehicle accident is any accident involving a motorized vehicle, and may include:
Auto Accidents/Car Accidents
Motorcycle Accidents
Truck Accidents
Commercial Vehicle Accidents
Car wrecks, truck accidents, and motorcycle crashes often result in personal injury, emotional and psychological stress, lost wages, and serious financial demands. Victims of Jacksonville-area auto, motorcycle, truck, and commercial vehicle accidents may question whether they may be entitled to any compensation at all, or whether they can even afford the costs of hiring an attorney. Accident and personal injury attorneys collect no fees unless and until they WIN your case.
There are many factors involved in auto accidents, truck accidents, motorcycle accidents, and commercial vehicle accidents in Jacksonville and Duval County. You may be entitled to compensation for one or more of the following:
Medical bills
Vehicle damages
Property damages
Lost wages
Emotional trauma
Pain and suffering
If you have been in an accident in Jacksonville or Duval County, our skilled accident lawyer with more than two decades of experience can evaluate your auto, motorcycle, truck, or commercial vehicle accident case and advise you on how to proceed. Your initial consultation is always FREE.
Contact Us for a FREE Consultation
Paul J. Healy, Attorney at Law
1830 Atlantic Boulevard
Jacksonville, FL 32207
Phone: 904-391-0029
Fax: 904-399-4540
contactus@paulhealylaw.com
Monday-Friday, 9a-5p ET
Closed Major & Court Holidays
---
Connect with us online